Dino Valente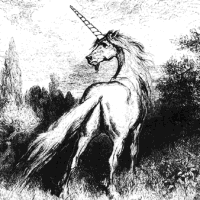 Here is a garden
Unicorns knowing
The sudden enchantment
Of the ever now...
You don't have to cry, babe
I'll be standing by, my love
Any time you're trying something
Brand new......

- "Something New"
Dino Valente by Ben Fong Torres
Rolling Stone Magazine / February 1, 1969

| | |
| --- | --- |
| The "quintessential" Dino in the Quicksilver years...silver and turquoise beads, conch headband, jammin' on the congas.  Could a lovely, attentive lady be very far? | |
| | Dino also played gigs at this Bleecker Street coffeehouse in the early 60's, then known as the Cock 'n' Bull.  He continued to play here after Fred Weintraub took over and changed the name to The Bitter End. |
| One of a handful of "crash pads" Dino lived in during his Village years was right around the corner from Bleecker and MacDougal at 210 Thompson Street. Local poets and musicians were frequent visitors and the visits often lasted for days. | |
| | Before splitting to California, Dino worked the coffee houses of New York's Greenwich Village.  His first gig was at Manny Roth's Cafe Wha? Dino jammed 'til the early morning hours with friends like Karen Dalton and Fred Neil.  Manny credits Dino with being one of his best performers...he could always fill up the house.  Sometimes, like the "Pied Piper",  Dino led the audience merrily from one coffeehouse to another.. |
| Dino more than likely wrote many of the songs for the '68 acoustic album while living on his Richardson Bay houseboat at Gate Six in Sausalito with his Great Dane, Mondo. | |
| | Another former Village club owner, Joe Marra, says of Dino, "He was a real talent.  I remember when he played at Cafe Rafio on Bleecker.  The place would be empty.  Dino would play and the place would get packed. People would run in, like lemmings off a cliff." |
| Dino continued to perform locally and write music after undergoing surgery. One of his last gigs was at the Great American Music Hall in San Francisco. | |
| | |
| --- | --- |
| | Dino Valente journeyed ahead on Wednesday, November 16, 1994 at home in Santa Rosa, California. He was 57. |
Dino's 1968 solo album is now available here on CD.

Tracks:
Time/Something New/My Friend/Listen To Me/Me And My Uncle/Tomorrow/Children Of The Sun/New Wind Blowing/Everything Is Gonna Be OK/Test/Shame On You Babe/Now And Now Only.
FRIENDS and INTERESTING LINKS
Bob Dylan Who's Who - Karen Dalton
After 30 years, Richie Havens still 'spreading love'
Byrds Discography
Someone To Love - The Birth of the San Francisco Sound (with Dino's version of Get Together)
---
Email: dino@penncen.com
Comments welcome!
**** Special thanks to Elaine Forzano for her contributions to this site! ****